Membership Information/Benefits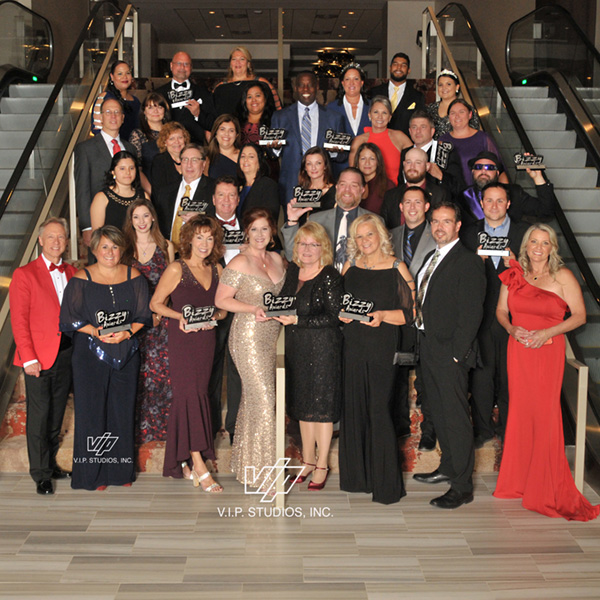 The Pocono Chamber of Commerce is made up of people working together to make our community a better place in which to live and do business. Your membership not only entitles you to the Chamber's services; it gives you the opportunity to participate at many levels.
Chamber networking functions such as Business Card Exchanges, Monthly Breakfasts, and Women in Business luncheons offer members the chance to socialize and develop new business contacts. Volunteering on a Chamber Committee also gives members the chance to get involved, improve our community and to meet new contacts.
As the "connector" to the business community, the Chamber provides valuable referrals that translate into more business for members. Every Chamber Member is listed in the annual Membership Directory and Buyer's Guide – a comprehensive resource for both community members and new residents.
The Pocono Chamber of Commerce offers a variety of services to its members. Many of these services are free, some are discounted and others are priced at rates sufficient to cover the Chamber's costs. Members are invited to use any and all of the benefits appropriate for their business.
FREE SERVICES, Included with Your Membership
Business Referrals: The Chamber maintains professional lists of builders, realtors, restaurants, retailers, etc., which are supplied upon request. We refer only Chamber members.
Consultation Services: The Chamber offers consulting services to businesses through our Resource Center and Business Development Specialist. Whether you are just starting out or growing an existing business, the Chamber can help you reach your goals. We offer one-on-one counseling and a variety of Business Seminars throughout the year designed to help you succeed. For more information contact the Chamber at 421.4433.
Membership Directory: Each member receives a listing in the annual directory. Paid advertisements are also available in this comprehensive community resource. Need more information? Contact Alison Pickel at 610-739-1512 or alisonp@lehighvalleychamber.org.
Membership List: This list is updated monthly and supplements the annual membership directory. It is available to members upon request.
Electronic Newsletter: The Chamber's monthly newsletter features news about members, Chamber events, community issues, new businesses and offers low cost advertising.
Professional Staff Assistance: The Chamber staff is available to assist with inquiries, value-add member benefits and business needs.
Radio & Television Programs: The Chamber's weekly radio program provides valuable information to the public on Chamber events, Chamber members and community happenings.
If you are interested in becoming a Pocono Chamber of Commerce member, please complete our online membership application or contact Michael Moreno at the Chamber: 570.421.4433 or via email: contact@greaterpoconochamber.com.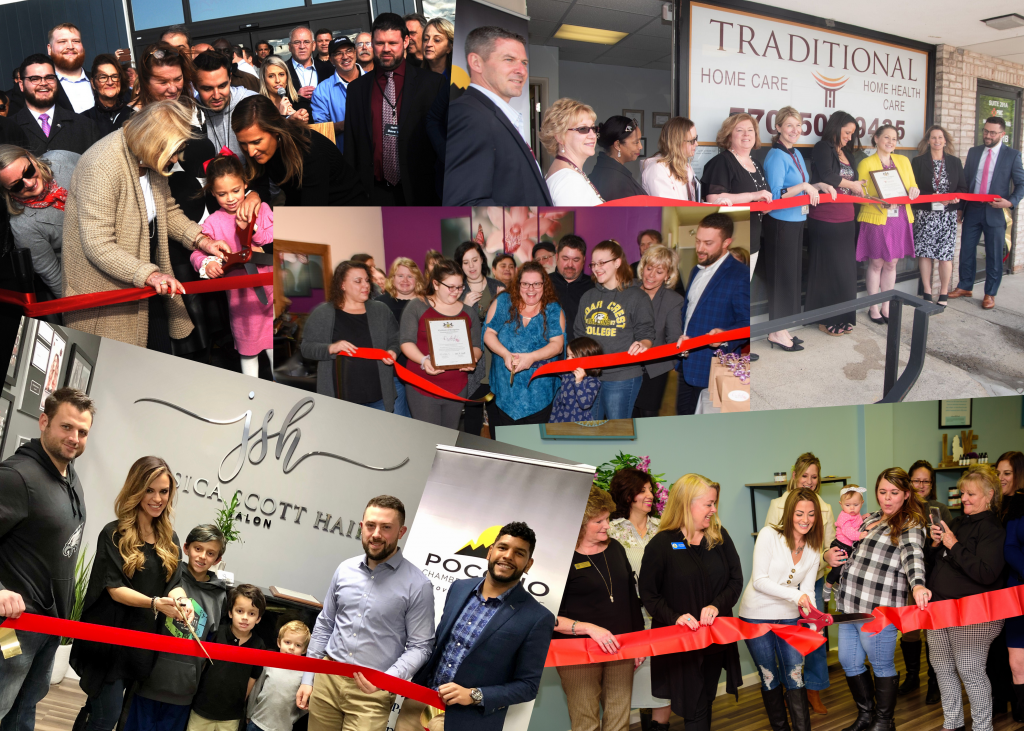 A ribbon cutting is one of the many ways that you can market your business as a member of the Pocono Chamber of Commerce. Whether it is to commemorate a grand opening, reopening or anniversary, the Chamber staff will assist you.
A Ribbon Cutting consists of: Chamber staff and members being present at your physical location during your ribbon cutting celebration and taking a photo and publishing it in the Chamber newsletter and social media. We work with all local dignitaries and special guests to take part in the ceremony.
The date and location of your ribbon cutting is promoted through all avenues of the Chamber, including: electronic e-blasts, flyers, social media and radio. Your ribbon cutting will be listed in our Chamber events calendar and on our mass email to our members before the event.
A ribbon cutting should be scheduled at least four weeks in advance. Please call the Chamber to inquire about this service and cost at 570.421.4433 or via email: contact@greaterpoconochamber.com.